33 THE SERIES is being used effectively around the world to challenge and equip men in their journey to authentic manhood. Here are just a few stories and photos of a variety of venues to inspire YOU to initiate a group in the Greater Houston Area and beyond.
IN CHURCHES
"We have completed the first six weeks of 33 The Series. It has been nothing short of AMAZING! I am extremely impressed. From the lessons, to the speakers, to the vignettes, to the music, to the cinematography ... it is ALL top notch!"
– John Lusk, Senior Minister, Denver Church of Christ, Denver, CO
IN WORKPLACES
"The comprehensive and dynamic material found within the volumes of 33 The Series addresses the issues that are at the core of every man's journey. The relevant and biblical message empowers men from every background to find healing and restoration in a relationship with their true Father and in the fellowship of other men."
– Lt. Scott A. Dean, Command Chaplain, USS Emory S. Land
NON-CONVENTIONAL LOCATIONS
"33 is not just a Bible study. It's more of a manhood study that helps men apply biblical truths to real life. Guys not only love the practical content of this video study, but they really enjoy breaking into small groups to process the material together. Doing 33 at our cigar shop allows guys to openly talk about their challenges and struggles with men of all backgrounds, ages, and ethnicities."
– Brandon McKinney, West End Cigar Shop, Little Rock, AR
IN CORRECTIONAL FACILITIES
"Authentic Manhood has been a huge success here at Folsom State Prison. On the first go around we started with 109 participants and graduated 89. The only dropouts were due to transfers and paroles. Everyone else completed all six volumes."
– Rick Malmendier, CCII, Folsom State Prison, Folsom, CA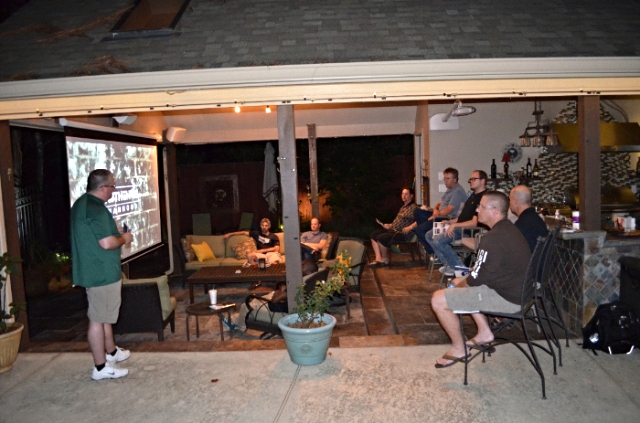 SAVE $5 WITH DISCOUNT CODE: tiercegreen